A Diverse Cannabis Selection for Portlanders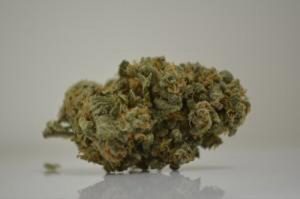 Cannabis has been used for thousands of years to treat a wide variety of conditions. Though modern medicine is still catching up to what our ancestors realized long ago, there are a variety of medical conditions that can be alleviated through the use of marijuana. As your local Portland cannabis dispensary, CannaSource is proud to provide a robust selection of the most desirable strains. With excellent pricing and a constantly updating inventory we always have the freshest selection. There are a number of considerations to take into account when buying cannabis.
Determining the Cannabis That's Best for You
Though our staff is always happy to provide recommendations, it's important to consider the various features of cannabis you're buying before making a purchasing decision. Some of these factors include:
Cannabinoids – Cannabis contains at least 85 known cannabinoids. THC is the primary psychoactive cannabinoid in cannabis. Depending on the growing methods and strains that have been cross-bred this percentage can be enhanced or diminished. We offer a variety of strains with varying THC levels. Some patients specifically seek these strains, others have found medicine with higher levels of specific cannabinoids to be most beneficial. Others like CBD can be especially effective for certain conditions, and higher levels of CBD has been shown to decrease short-term memory impairment. We'll help you identify the marijuana with the best percentage of varying cannabinoids for your ailment, or just the perfect one to achieve the state of relaxation and clarity you desire.
Strain – There are two primary strains of cannabis. Indica and Sativa. These unique cannabis species both possess differing characteristics. Many of the growers we frequently receive products from have cross-bred these strains to create new ones that contain characteristics from both. Indica is typically known for creating a more relaxed state of mind and affecting the body. Sativa is known for providing an energetic, cerebral feeling and is often suited for daytime use. No matter what your needs, we've got a variety of strains of both single species and cross-bred cannabis Portland for whatever ails you.
Preparations – Preparations of cannabis for human consumption vary greatly. Some serve to enhance the natural properties of cannabis while others dilute it. Preparations can be eaten, smoked, drank, or vaporized. We have a wide array of preparations in a number of distinct concentrations from the best local manufacturers. We're happy to discuss your options with you, and identify which one of our high-grade preparations is right for you.
A Huge Selection of Cannabis Consumption Options
Our extensive cannabis product selection include a diversity of marijuana mediums. We're sure to help you find the best consumption option to suit your needs
Concentrates – With an increased potency over other delivery systems, concentrates can be a good choice for those who need potent medicinal properties. A variety of consumption methods make this popular with those looking for a recreational option. 
Medibles –

Many patients prefer this method of consumption for a variety of reasons. With a medible, you get much more than just a great delivery system, you get great eats too. We work with local artisans to procure the best handcrafted medibles, ensuring you get quality, potency, and flavor.

Topicals – In a variety of sprays, ointments, and salves, infused topicals can provide relief for a variety of conditions. As one of the newest therapeutic options on the market, we can help you determine if topicals are right for you.
Cannabis – We have great relationships with local growers and have the best product on hand. Our selection comes in a variety of strengths. From high CVB types to THC, CBG, and THCV heavier strains, our recreational and medical dispensary staff will ensure you get the best medicine for your ailment.
And More !!!

When you want cannabis Portland that meets your needs from a friendly, affordable, and caring dispensary call or visit CannaSource.