Hybrid Cannabis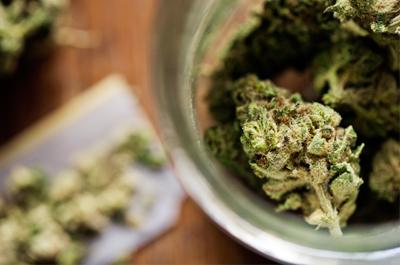 Customers looking for a high-grade hybrid cannabis in Portland want quality and a great selection. At CannaSource, our cannabis store keeps a fresh supply of the kindest hybrid Portland has to offer. With flowers and pre-rolls, our patients can always get the medicinal hybrid cannabis in a form that works best for them. Because of its customized nature, hybrid cannabis has varying characteristics. This makes it a great option for a wide variety of ailments.
Your Local Hybrid Cannabis Source
Hybrid Cannabis Characteristics
Hybridization is performed by growers in order to bring out certain characteristics from a flower. Many of the marijuana strains we carry are hybrids, and growers have had great success creating strains specifically designed to treat different ailments.
With unique THC to CBD ratios, some of these have them in equal measure or have succeeded in raising one while nearly eliminating the other. Hybrid cannabis in Portland is used for a variety of applications, both medicinally and recreationally. Hybrids may contain characteristics from both indica and sativa species, having been bred by crossbreeding both.
One lineage is often the dominant one in a hybrid cannabis in Portland. This means characteristics from one species will take precedence. Cannabis hybrids are used to treat a large variety of conditions. We help patients and caregivers to find the right strain for their ailment.
Hybrid Marijuana helps relieve symptoms from conditions that include:
Arthritis
Insomnia
Psoriasis
Glaucoma
Back Pain
Paraplegia
Hepatitis C
Multiple Sclerosis
Migraines
Fibromyalgia
Crohn's Disease
HIV/Aids

As your source for medicinal hybrid cannabis in Portland, our staff is very knowledgeable about all of our cannabis products. With vastly different levels of THC and CBD, different conditions respond well to different strains. We're always happy to share information about our hybrid cannabis strains, determine what a patient or caregiver is seeking in a natural medication, and help them find the most effective option. Our shop has an outgoing and warm staff, great atmosphere, and it's our pleasure to provide patients with a safe, cost friendly, reliable source of quality hybrid cannabis in Portland.
When you're looking for local, affordable, independently tested hybrid cannabis in Portland call (971) 254-4374 or Contact Us today.