Dispensary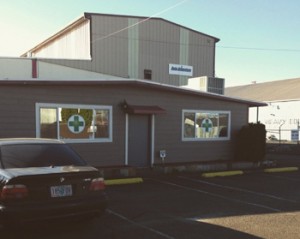 When you're looking for a neighborhood dispensary that meets all your needs, come to the source. CannaSource was established to provide a one stop dispensary for every customer. We work with a variety of customers. Caregivers, patients, and recreational users all have unique needs. They all have one thing in common though, they need a place where they can get high-quality, independently tested products that meet their needs.
We pride ourselves on our product line, knowledgeable staff, and friendly atmosphere. A great dispensary is more than the sum of its parts. As trusted medical marijuana specialists we educate patients about the various options they have when managing medical conditions. Alternative medicinal options like ours are gaining continual traction in the conventional medical community for their wide range of effects. As research continues to identify the unique properties that make our treatments so effective, you can rest assured we'll carry a variety of products for every patient.
A Dispensary for Every Need
Cannabis – With product from the best local growers, we've got a variety of strains of varying strengths. From high THC varieties to CVD, THCV, and CBG heavier strains, our dispensary staff will help you find the right medicine for your ailment.
Concentrates – A higher level of potency makes this a great solution for a variety of patients. There are a number of ways these can be imbibed. This makes it a great option for recreational activity as well as those looking for the strongest medicinal solutions.
Edibles – Many patients rely on edibles for their medicinal needs. Our dispensary works with the cities premier local edible artisans to procure the best tasting, highest quality goods for our customers.
Topicals – In a variety of salves, sprays, and ointments, infused topicals can be effective for a variety of conditions. As one of the newer options available, we can help you determine if topicals are the right choice for you.

Your Friendly Neighborhood Dispensary
Our variety of product and helpful staff is complemented by our great atmosphere. We like to have a relaxed dispensary with a small neighborhood feel. The more people we can help, the more pain free our beloved city can be. You deserve the best medicine from a safe dispensary that cares, call (971) 254-4374 or Contact Us today.