Topicals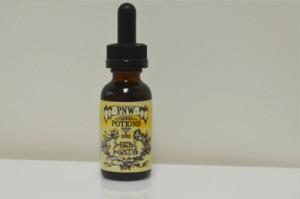 People seeking a natural approach to medicine frequently look for options that provide relief without changing their mental state. Topicals in Portland can be a great way to get effective, localized relief without the associated effects that other medicine, like edibles, can cause. At CannaSource we have a wide variety of topicals from leading local manufacturers like Empower.
Benefits of Topicals
There are a wide variety of topicals that provide a number of great benefits. These include:
Localized Healing – Because topicals are applied on the skin, patients can target their pain relief to specific areas. This is especially useful for those who want to avoid some of the notable effects other natural medicine can cause.
Variety – Our topicals in Portland come in a several varieties. Oils can easily be added to your favorite lotion, or used on their own. Bath salts are a great option for full body relief when you need an enveloping natural topical.
Non-Psychoactive – There are no psychoactive ingredients in our topicals in Portland. That means you can use them without worrying about testing positive for THC or becoming inebriated. They do not enter your bloodstream.
Our Topical Products are:
Anti-Inflammatory
Hypoallergenic
Antibacterial
Moisturizing

A wide variety of patients have found relief with topicals Portland. These are commonly used to treat conditions from fribromyalgia to arthritis, RLS, headaches and more. We offer a variety of sizes for convenient use, and the concentrated nature of topicals mean a little truly goes a long way. Aromatic qualities make our cannabis topicals Portland pleasant to use anytime. Many patients have replaced over the counter medicines with topicals for a variety of conditions like bug bites, acne, and age spots.
Your Local Source for Topical Portland
With a relaxed atmosphere and incredibly knowledgeable staff, we're excited to help guide you on the path to wellness. When you want a great selection of effective, locally produced, and affordably priced topicals Portland call (971) 254-4374 or Contact Us today. We are the area's number one Medical Marijuana Dispensary.