Choose from the Best Concentrates in Portland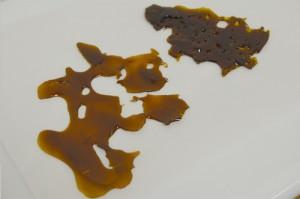 Patients looking for concentrates in Portland want a great variety of flavors, choices, and percentages. At CannaSource our fully-stocked cannabis store has all your favorite concentrates right in one place, including indicas, sativas, and hybrids. Whether you're just getting into dabbing or prefer the ease of use portable vaporizers can bring, we've got an excellent range of products to meet any need.
Those new to the world of medicinal options or revisiting it after some time may be unfamiliar with concentrates in Portland. These come in a variety of different types intended for their respective consumption methods. Concentrates are well regarded for potency. They also provide those who wish to avoid carcinogens associated with smoke with a great alternative.
The Concentrates You Want
Shatter – The refining process used to create shatter removes the fats and lipids from the final product. Resembling dried sap or honey, shatter can be consumed using a variety of tools. When superheated it vaporizes and can provide an easier way for patients with sensitive lungs who still prefer this medicinal delivery method.
Wax – Wax is produced in the same way as shatter, but produces unique results. Wax is often referred to as honeycomb, budder, or crumble depending on texture. These concentrates in Portland are vaporized. With a high concentration of THC they provide relief to patients who need the strongest medicine available.
Keif – Traditionally made, this comes from separating the crystals from the tips of the resin glands on plants. Many patients use it to accent flowers, but keif can be used on its own. Our keif concentrates in Portland are incredibly high quality and providers use stringent processes to remove plant matter.
Hash – A refined version of keif, hash can be easier to utilize. This concentrate is created when keif is heated and pressurized. Rupturing the resin glands changes the taste and effect it provides. As one of our easiest to use and most affordable concentrates, hash is always popular.
Extract – Marijuana extracts come in a variety of types. Whether you're looking for something with THC or are strictly seeking CBD only varieties, we have your needs covered. Extracts are one of the easiest ways to consume concentrates, and can be consumed orally for those who do not, or cannot consume medicine in other ways.
Oil – Oils are made using a variety of methods. We carry (C02) extracted hash oil, (BHO) butane hash oil, and (PHO) propane hash oil. These come in a variety of consistencies and can be consumed a number of ways. With a wide array of flavors and concentrations, our patients love our pricing and selection. We even carry disposable C02 cartridges.
Tinctures – Consumed orally, tinctures are one of the oldest delivery systems for medicinal concentrates in Portland. We carry a great selection in varying THC/CBD combinations.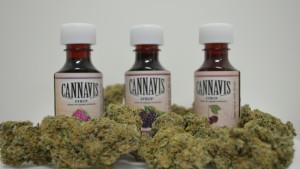 Are you looking for the cheapest concentrates in Portland?
At Cannasource we're always striving to provide the best value for our clients without lowering the quality of our products. That includes different specials every day of the week. With a variety of concentrates including glue, extracts, and oils from Rich, Boom, CO2, and Treehouse at under $30 – $40 a gram in our Menu, we're sure you'll find something to smile about.
Contact us today or just stop on in!
When you want the highest quality concentrates in Portland from a knowledgeable staff in a relaxed environment call (971) 254-4374 or Contact Us today. We're happy to show you how to best utilize concentrates, and help you discover this exciting new medicine delivery method.