Sativa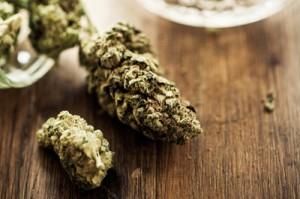 When you're looking for the best sativa in Portland, go right to the source at CannaSource. We've got a rotating roster of the kindest sativa Portland has to offer at incredibly affordable prices. With both flowers, pre-rolls, and medibles, our patients get the highest quality medicine in the form they want. Sativa has some unique characteristics making it perfect for treating specific ailments.
Your Local Sativa Source
Sativa Characteristics
Originally native to Thailand, Mexico, Columbia and Southeast Aisa, sativa's were traditionally grown between 0 and 30 degrees latitude. These thin and tall plants are frequently grown outdoors and can grow to a height of 20 feet. Pure bred strains of sativa have been found to have scientifically higher CBD:THC ratios than indicas. Cross breeding methods have created many strains that share characteristics of both.
Sativa in Portland is frequently used in the daytime for its energizing effects. It's also been known to elicit a euphoric feeling, helping with creativity and happiness. For patients who like to keep their energy level high, sativa in Portland can be a real blessing. It's commonly used to treat fatigue, depression, and a variety of other ailments.
Benefits commonly associated with Sativa
Nausea reduction
Muscle relaxation
Pain relief
Migraine and headache relief
Counteracts depression
Uplifting cerebral effects
Creativity promotion
Natural expectorant properties
Stimulates and energizes

Your knowledgeable Sativa supplier
As your source for medical sativa Portland, our dispensary staff is incredibly knowledgeable about the products we offer. Different levels of THC and CBD can provide unique benefits depending on your ailment. We're always happy to discuss our products, what you're looking for in your medication, and help you find the right natural medicine. Our shop has a laid back family atmosphere, and it's our greatest desire to help patients find the right sativa Portland in a relaxed, comfortable environment.
When you're looking for independently tested, affordable, local sativa Portland call (971) 254-4374 or Contact Us today.