Indica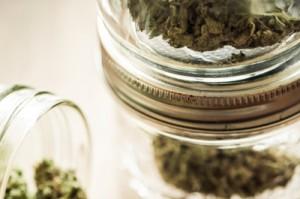 When you're after the dankest indica in Portland, you want quality-tested, desirable strains at an affordable price. At CannaSource our cannabis store is always stocked full of hard-to-find, high grade, fire indica. With both pre-rolls and flowers, our patients get the best medicinal indica in the form they want. Indica has a variety of unique characteristics that make it a great treatment option for a number of ailments.
Your Local Indica Source
Indica Charactersistics
Originally native to areas like Tibet, Morocco, and Afghanistan, indicas were traditionally grown between 30 and 50 degrees latitude. These bushy and short plants are frequently grown indoors because they don't need the building height sativas would require. Pure bred strains of indica have been found to have scientifically greater THC:CBD ratios than sativas. Cross breeding has yielded many strains that carry characteristics of both varieties.
Indica in Portland is frequently used at nighttime for its sleep inducing effects. It's also been known to cause a sedating feeling, helping with relaxation and pain relief. For many patients with physical pain indica in Portland can be a real blessing. It's commonly used to treat anxiety, pain, muscle spams, insomnia and more.
Benefits commonly associated with Indica
Sleep aid
Inflammation reduction
Muscle relaxant
Pain relief
Nausea reduction
Appetite stimulant
Seizure reduction
Migraine/headache relief
Stress/anxiety reduction

As your source for medical indica Portland, our staff is highly informed about all of the products we carry. Different levels of CBD and THC can offer unique benefits depending on what a patient is treating. We're always happy to discuss our indica products, what characteristics you want from your natural medication, and help you find the right medicine. Our shop has a friendly, relaxed atmosphere, and it's our greatest joy to provide patients with a safe, reliable, affordable source of quality indica Portland.
When you're looking for well priced, independently tested, local indica Portland call (971) 254-4374 or Contact Us today.