Searching for a Marijuana Dispensary Near Me?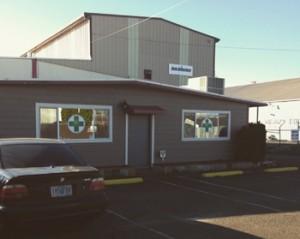 When you're looking for a neighborhood dispensary that meets all your needs, come to the source. CannaSource was established to provide a one-stop dispensary for every customer. We work with a variety of customers. Caregivers, patients, and recreational users all have unique needs. They all have one thing in common: they need a place to get high-quality, independently tested products that meet their needs.
A great medical licensed marijuana dispensary is more than the sum of its parts. We pride ourselves on our product line, knowledgeable staff, and friendly atmosphere. As trusted medical marijuana specialists, we educate patients about the various options they have when managing medical conditions. Alternative medicinal options like ours are gaining continual traction in the conventional medical community for their wide range of effects. As research continues to identify the unique properties that make our treatments so effective, you can rest assured we carry a variety of products for every patient.
We Are Your Local Weed Dispensary for Recreational Use Also
We pride ourselves on providing the cleanest and most effective cannabis products. At our store in Portland, WA, we cater to cannabis consumers who demand only the best from their products. Our team is dedicated to sourcing only the finest, local, pre-tested cannabis flower, hybrids, concentrates, pre – rolls and topicals. Additionally, we offer a fantastic selection of edibles that will please any taste bud. Our inventory is constantly being updated to ensure that we carry the most sought-after, high-end cannabis strains for our customers. Stop by our cannabis shop today to see our tremendous selection and experience firsthand the high-quality products that we have to offer.
Come to The Cannabis Source and Experience the Difference
We spend time with our patients. We want to know why you've come in, what condition you are seeking to treat, and what you are looking for from treatment. Becoming a trusted dispensary Portland patients can depend on takes a dedicated staff. That's why Cannasource provides:
A staff that knows their products, uses, advantages, disadvantages, and how to match a medicine to a patient.
We offer an excellent selection of medicinal delivery systems and herbs for your specific needs.
Independently tested products that specify THC and CBD measurements under Oregon State law.
An environment tailored to provide patients with a comfortable and relaxed shopping experience.
A rotating line of products that include the latest strains, edibles, concentrates, and topicals from your favorite companies.
We Are Both a Medical Marijuana and Recreational Dispensary
We know that every customer has different needs. That's why our staff have extensive knowledge of all our products. Effects, delivery methods, and whether a patient is using our products for recreational or medical use can all determine their needs. With a variety of medical-grade products on hand, we don't just cater to one specific need. We carry medicine designed for every available delivery system, these include:
Cannabis

– With a wide range of products from the best local growers, we've got a variety of strains of varying strengths. From high THC varieties to CVD, THCV, and CBG heavier strains, our dedicated staff will help you find the right medicine for your ailment.

Concentrates

– These can be a great option for a variety of needs. Those who want to exercise discretion will enjoy the portable options. We carry concentrate refills for your preferred vaporizer as well as disposable cartridge pens for easy cleanup. Additional concentrates include shatter and wax when potency matters most.

Edibles

– For many, smoking isn't an option. Edibles come in a wide range of sizes, types and flavor profiles from sweet to savory. These products are upheld to our same high standards, and we'll help you find the perfect medicinal snack in our Portland dispensary. We carry candies, baked goods, lozenges, mixes, and other varieties including gluten-free.

Topicals

– These are the perfect solution for those who want relief without psychoactive effects. Topicals can benefit a variety of conditions like soreness, stiffness, inflammation and more. These come in balms, creams, lotions, and more.

Choose Our Cannabis Dispensary For Your Pain-Free Solutions
Marijuana has gained a reputation for its remarkable ability to alleviate pain and discomfort, offering temporary relief to those who seek solace from their chronic pain. With its powerful analgesic and anti-inflammatory properties, it is no wonder that many patients turn to this miraculous plant for relief. Moreover, medical cannabis has also been known to help alleviate stress and anxiety, providing a calming effect that can soothe frazzled nerves. For those who struggle with insomnia, marijuana can serve as a powerful sleep aid, helping to promote deep and restful sleep.
Your Friendly Neighborhood Marijuana Plant Dispensary
Our variety of products and friendly staff are complemented by our great atmosphere. We like to have a relaxed dispensary with a small neighborhood feel. The more people we can help, the more pain-free our beloved city can be. You deserve the best medicine from a safe dispensary that cares, whether that is for recreational marijuana use or medical use. Call (971) 254-4374 or Contact us today.